Career Opportunities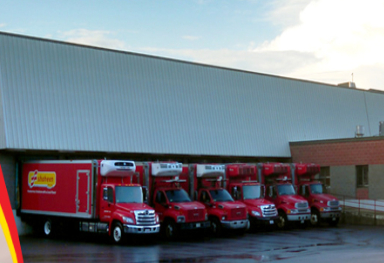 At Shaheen Bros., Inc. we are always looking for talented, hardworking, qualified candidates in sales, operations and qualified CDL A or B delivery drivers. If you're interested in joining "Team Shaheen", send us your resume.
Listed below are current career opportunity openings at Shaheen Bros., Inc. Please note that if no postings are listed below under section, "Career Opportunity Openings", then all career postings are currently full at this time. You may still fill out an application for employment and submit it in person at the main office located at 95 Haverhill Rd, Amesbury, MA and we will keep your application on file. Must have adobe acrobat or compatible PDF reader to view the attached files listed below.
Career Opportunity Openings
Click on the link for an attached printable job description.
Application for Employment
If applying for a CDL Drivers position, please also download and fill out in addition to the Shaheen Bros employment application, additional information pertaining to drivers record and experience information. Below is a job application you may download, print, fill out and email to Peter Corrigan.
Drivers Experience and History Application
* Attention: Required for applicants applying for a delivery drivers' position.
Equal Opportunity Employment
Shaheen Bros., Inc. is an equal opportunity employer that is committed to diversity and inclusion in the workplace. We prohibit discrimination and harassment of any kind based on race, color, sex, religion, sexual orientation, national origin, disability, genetic information, pregnancy, or any other protected characteristic as outlined by federal, state, or local laws.


This policy applies to all employment practices within our organization, including hiring, recruiting, promotion, termination, layoff, recall, leave of absence, compensation, benefits, training, and apprenticeship. Shaheen Bros., Inc. makes hiring decisions based solely on qualifications, merit, and business needs at the time.